Paternity Testing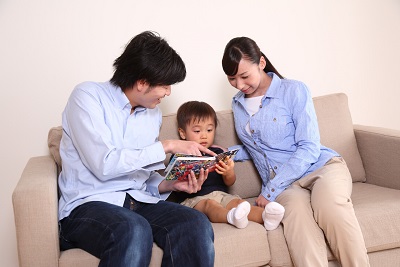 ■Procedure■
(Collections are different between home and legal testing)
[For home use]

[for legal testing]

· Application can be made in either order form, email or telephone.
· The payment method is 3 choices of bank transfer, cash on delivery and credit, all fees are paid by the customer. (For judicial purposes, cash on delivery is impossible.)
· Sending items (inspection kit, inspection results, etc.) can be post-delivered. (For judicial purposes, there is no sending kits to the customer.)
- About precision and warranty -
All of our paternity tests are guaranteed to a paternity index of 99.99%. This is the highest guarantee that you will find from any paternity company. The reason we are able to offer such a high guarantee on our tests is we are able to perform more testing than other laboratories. The battery of testing we have available is 30 loci PCR, 8 loci RFLP, and a 7 loci Y Chromosome. With this powerful battery of testing available to us, we can come to a decisive conclusion, when other laboratories cannot, as many other laboratories can only offer a 15 loci PCR test. In situations when the mother is not available, or unwilling, or your child has a mutated gene, a 15 loci test cannot usually offer an affirmative conclusion to the test.
We will perform extra testing until we reach our guarantee at no extra charge. We believe we offer the best testing available at an affordable price. With paternity testing being such a life altering decision, we always want the customer to feel confident that they have received the correct answer. As a family owned, and oriented business, we would not have it any other way.
- Price -
Please click below and select all options for pricing.